Products tagged with Body Butter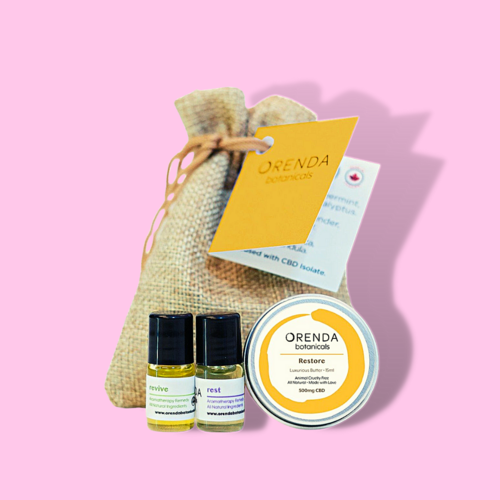 Yellow Trio Bag (Rest, Revive, & Restore)
Trio Bag of Mini-sized Topical Products by Orenda Botanicals.
Your bag contains: Rest, 1 Revive and Restore. Perfect for traveling or on the go!
Restore CBD Skin Hydrating Butter - 500mg
Orenda Botanicals Restore CBD Butter is a skin-hydrating butter that can restore your dry skin made with a citrus-smelling, all-purpose Mango butter-based moisturizer crafted with Oat and Shea butter.