Points & Rewards
Points & Rewards
Did you know you can earn points with every purchase?
And redeem them for free stuff!
As a loyalty program member, you earn points every time you place an order.  You can redeem these points towards rewards for free items.
How to sign up:
When you create an account online, you are automatically signed up to earn points.  Easy, right?
Create your account here.
Once your online account is created, login using your username and password.  You will see a box at the bottom right of your screen called "Your Stepping Stone Loyalty Points".  That's where you will find your points, and your "Redemption Catalogue" that contains all the rewards you can redeem.
Pssst...  When you create your account, make sure to click to join our newsletter and you'll earn a bonus 100 points!
How to earn points:
Place an order, get points.  That's it!
Every dollar your spend = 1 point.
Except for Wednesdays, you earn 2x points! 
Some other easy ways to earn points:
Refer a friend for 250 points! See here for more info.
As soon as your order payment is confirmed, your points will show up in your account.
How to use your points:
Login to your account, and click on the box on the bottom right of your screen called "Your Stepping Stone Loyalty Points".  Then click "Redemption Catalogue" to view the rewards you can redeem your points for.
See one you like?  Get it!  Here's how:
Select your reward and you will receive a discount code.
Copy the discount code.
Find the item you would like to get from our online store.
Add the product to your cart.
Paste or enter the discount code into the "discount code" box and apply it.  As long as your item matches the reward you redeemed, it will bring the price down to $0.
Proceed to checkout and complete the order.
Change your mind?  No worries! 
You can cancel discount codes! If you click on your Stepping Stone Loyalty Points, you should see a tab that says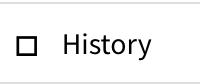 . In that tab will be a history of all your point redemption codes, and you can cancel them through there! Click it and watch the points return in real time. 
Keep in mind:
You can only redeem one reward at a time, and
If you are redeeming points and making a purchase for over $99, it will cancel your free Canada Post shipping.
Sadly this is something we can't change on our website, but don't worry!
You can either:
Email us with your order and we will place it for you.
Place multiple orders and only send us the shipping fees once.
Place one order and send us the total minus the shipping fees (if you are redeeming points + spending over $99)
Questions?
We have answers!
Contact us and our team will be happy to help.