THC Capsules
We have THC capsules in different strains for you to choose from.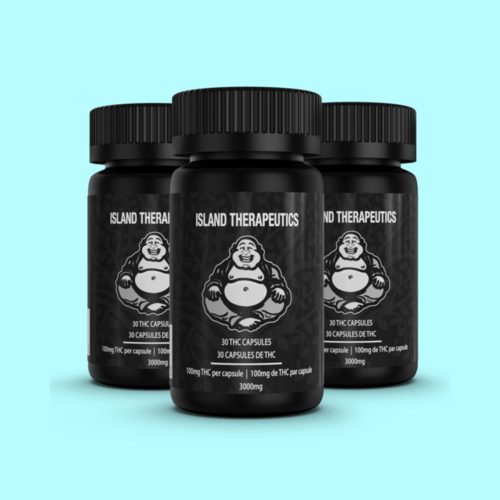 THC Gel Capsules - 50mg
Island Therapeutic THC Gel Caps is a 50mg THC per capsule, making them potent enough to last through your days off when you just want to unwind at home and take a breather. Perfect as a mood enhancer or mental stimulant.
THC Capsules - 20mg
Mary's THC Capsules with 20mg THC per capsule.  There are 40 capsules of 20mg THC, therefore 800mg of THC per bottle.