Shop Topical Products Online
Browse our selection of topical products, infused with natural ingredients and Hemp CBD. Topical products are a great option for pain relief without the high or ingestion, and are safe to use as often as needed.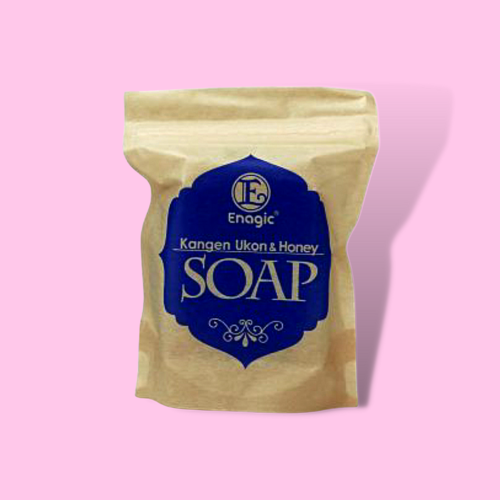 Kangen Ukon & Honey Soap
Carefully crafted, made with natural ingredients.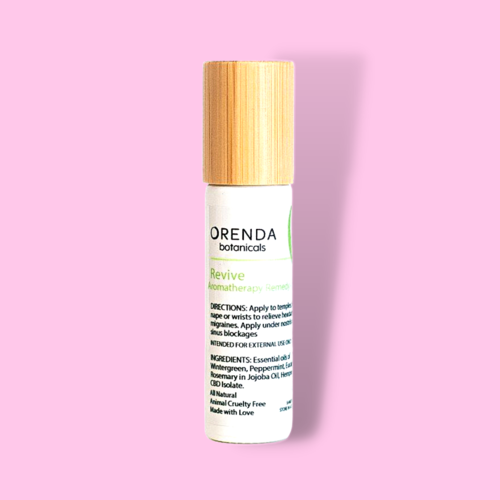 Revive - CBD Roll-on
Aromatherapy remedy blend of essential oils to ease headaches and migraines, that can also be applied under the nostrils to help relieve allergies.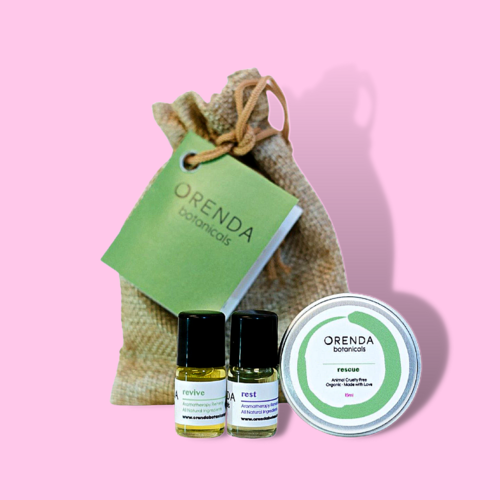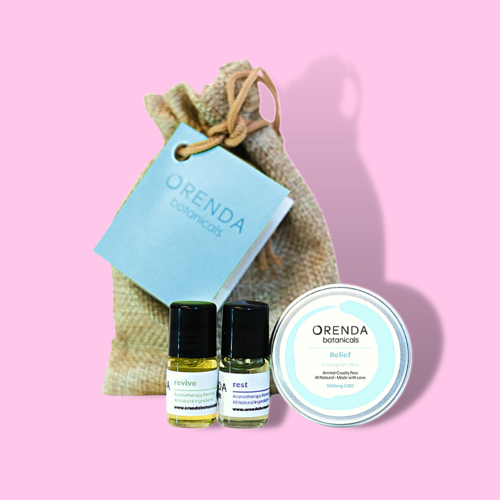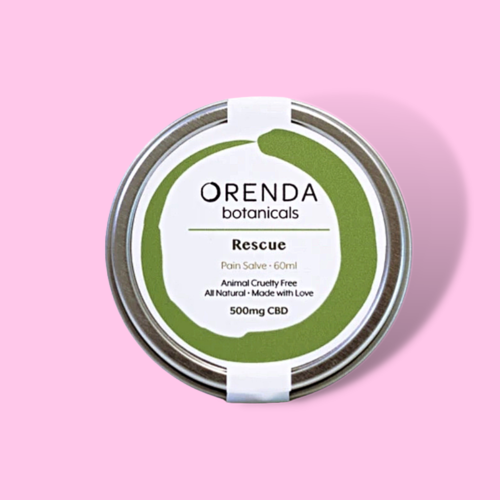 Rescue - CBD Pain Salve (500mg CBD)
Beeswax-based salve crafted with specific botanical herbs and oils, to relieve pain due to various form of arthritis and inflammation.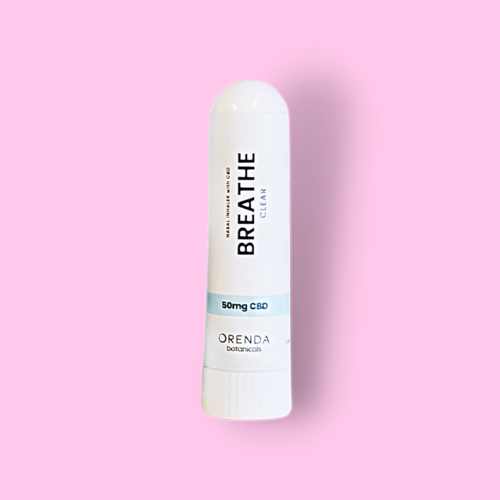 Breathe CBD Inhaler
Breathe is made for sinus congestion sufferers. Inhale the soothing vapours and open up your airways so you can breathe better.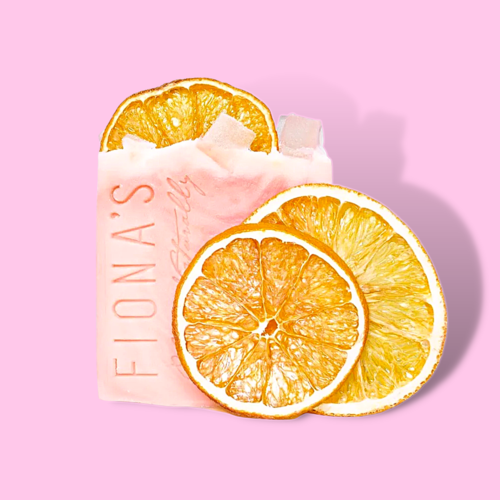 Handcrafted Soap - Pink Lemonade
Fiona's Handcrafted Soap, made from 100% natural oils, essential oils, and fragrance oils. Firm and long lasting, but gentle on the skin, with a rich and refreshing lather.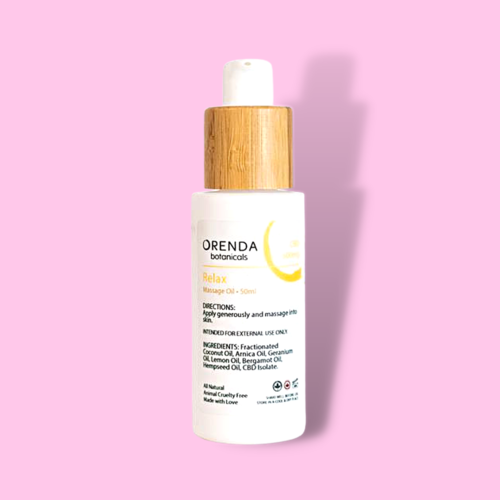 Relax - CBD Massage Oil
Simple oil blend designed for massage, providing anti-inflammatory combined with an aromatherapy blend to soothe and relax.
Relief - Extra Strength CBD Relief Cooling Gel (1000mg CBD)
The extra strength formula of Orenda Botanical's best selling Relief Cooling Gel. Vegetable glycerin-based gel crafted with menthol and camphor that provides a cooling effect to numb muscle and joint pain.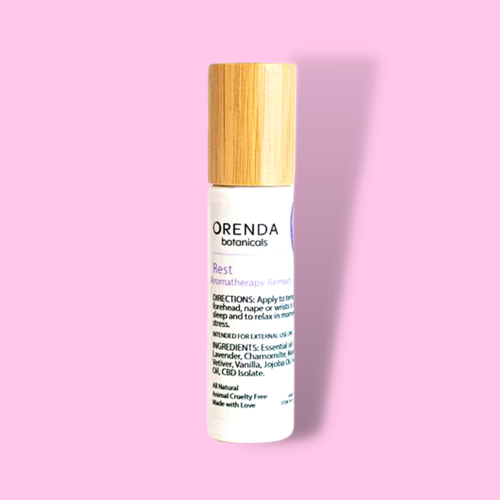 Rest - CBD Roll-on
Aromatherapy remedy blend of essential oils to soothe, calm and relax, and promote a restful sleep.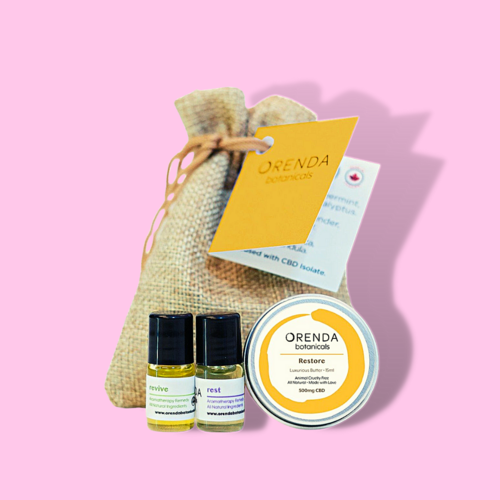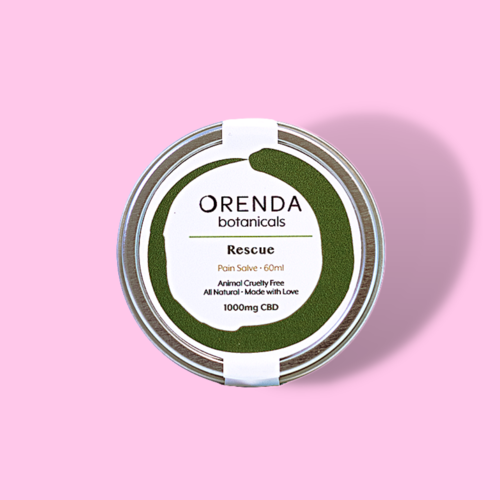 Rescue - Extra Strength CBD Pain Salve (1000mg CBD)
The extra strength formula of Orenda Botanical's best selling Rescue Salve, infused with 1000mg of CBD for maximum pain relief. Beeswax-based salve crafted with specific botanical herbs and oils, to relieve pain due to various form of arthritis and inflam