Add your review
Review Rockstar // Oz Special
Rockstar // Oz Special
Super saver! Don't forget a Boveda pack!
The Rockstar high is characterized by strong-hitting effects powered by a 14-19% average THC level without the sedation that typically comes with an indica parent. The Rockstar high starts with a cerebral head rush a few minutes after toking that leaves you uplifted and extremely happy with active tendencies and motivation. As this powerful head high builds, you'll slowly feel a creeping body buzz wash over you that leaves you completely relaxed in every single muscle, leaving you helplessly couch-locked and in a state of pure bliss. Despite these powerful muscle-relaxing effects, Rockstar surprisingly won't leave you sedated in the least bit. Because of these powerful effects, Rockstar is said to be perfect for treating chronic pain, muscle spasms or tremors, inflammation, and mild to moderate cases of depression.
THC: 

14% - 19%
Flavours: Herbal, Skunky, Spicy, Sweet

Effects: Euphoria, Happy, Hungry, Relaxing
May Relieve: Bipolar Disorder, Chronic Pain, Depression, Gastrointestinal Disorder, Insomnia, Loss of Appetite, Migraines, Nausea, PTSD, Stress
0 stars based on 0 reviews
Related products
Related products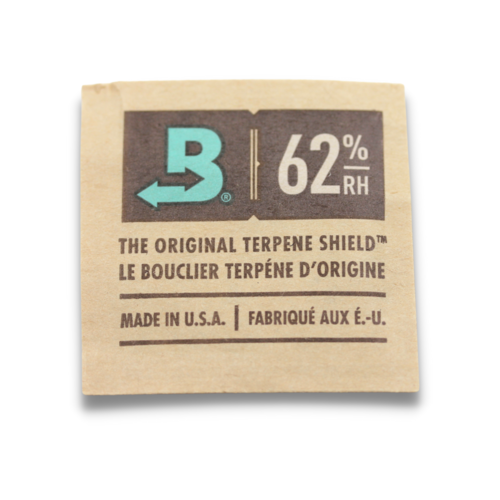 The Original Terpene Shield - 2-Way Humidifer Pack
Preserves the aroma, flavor and effectiveness until after the grind. Boveda creates a monolayer of purified water molecules that naturally coats trichomes to shield terpenes and cannabinoids preserving the smell until use.