Add your review
Review Purple Gelato // Oz Special
Purple Gelato // Oz Special
Super saver! Don't forget a Boveda pack!
Named for its gorgeous appearance and amazing flavor, Purple Gelato is a great choice for any lover of classic indicas. This bud has small and fluffy super dense dark olive green nugs with deep purple undertones, bright orange hairs and a coating of frosty, dark purple-tinted white crystal trichomes. As you pull apart each sparkling little nugget, aromas of spicy grapes and dank diesel are released, intensifying in pungency the more that you toke. The flavor is on the sweeter side of things, with an earthy berry taste accented by spicy grape wine and a punch of rich diesel. The Purple Gellato high will creep in a few minutes after your final exhale, working into your brain with a lifted sense of happiness before fully taking hold. You'll find your mood boosted and your eyes heavy in this state, free of any thoughts whatsoever. 
THC: 

24% - 25%

Flavour: Berry, Diesel, Fruity, Grape, Spicy

Effects: Body High, Happy, Hungry, Relaxing, Sleepy, Uplifting

May Relieve: Chronic Pain, Cramps, Depression, Insomnia, Muscle Spasms, Stress
0 stars based on 0 reviews
Related products
Related products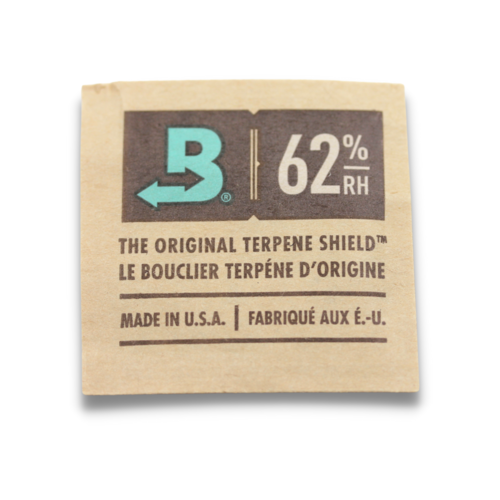 The Original Terpene Shield - 2-Way Humidifer Pack
Preserves the aroma, flavor and effectiveness until after the grind. Boveda creates a monolayer of purified water molecules that naturally coats trichomes to shield terpenes and cannabinoids preserving the smell until use.