Add your review
Review Popcorn Wedding Cake // Oz Super Saver Special
Popcorn Wedding Cake // Oz Super Saver Special
Strain Type: Indica Hybrid (60% Indica, 40% Sativa)
THC: Up to 25% CBD: Up to 1%
Flavours: Peppery, Herbal
Effects: Euphoria, Creative, Uplifting
May Relieve: Pain, Mood Disorders, Migraines, Attention Deficit Disorders
Strain Type: Indica Hybrid (60% Indica, 40% Sativa)
THC: Up to 25% CBD: Up to 1%
Flavours: Peppery, Herbal
Effects: Euphoria, Creative, Uplifting
May Relieve: Pain, Mood Disorders, Migraines, Attention Deficit Disorders
Wedding Cake, sometimes known as Pink Cookies or Birthday Cake, is a strain that leans on some very popular genetics to yield a balanced high and a dynamic taste. It is a cross between sour hybrid Cherry Pie and the universally appealing Girl Scout Cookies. And although its flavor may vary depending on the phenotype, Wedding Cake doesn't exactly taste like any traditional nuptial dessert most have ever tasted -- instead, its profile is mostly sour and tangy with just a hint of creaminess. Increasingly popular for its well-rounded effects, Wedding Cake has both recreational and medical applications.
4,5 stars based on 2 reviews
19 Jan 2023
Santiago Pineiro
Never disappointed with wedding cake. Great buzz.
08 Aug 2021
Bride
Nice big buds with lots of stems. Solid purchase.
Related products
Related products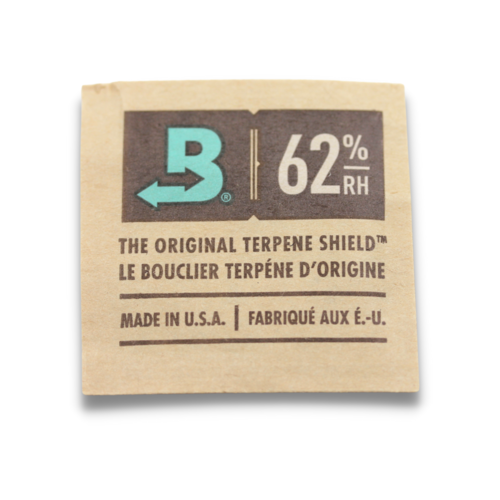 The Original Terpene Shield - 2-Way Humidifer Pack
Preserves the aroma, flavor and effectiveness until after the grind. Boveda creates a monolayer of purified water molecules that naturally coats trichomes to shield terpenes and cannabinoids preserving the smell until use.