Add your review
Review Gorilla Glue #5
Gorilla Glue #5
Strain Type: Indica Hybrid (80% Indica, 20% Sativa)
THC: 20%-30%
Flavours: Chocolate, Diesel, Herbal, Pine, Woody
Effects: Aroused, Euphoria, Happy, Hungry, Relaxing, Sleepy
May Relieve: Appetite Loss, Chronic Pain, Depression, Insomnia, Stress
Buy 7 for

C$5.14

each and save

14.3%
Strain Type: Indica Hybrid (80% Indica, 20% Sativa)
THC: 20%-30%
Flavours: Chocolate, Diesel, Herbal, Pine, Woody
Effects: Aroused, Euphoria, Happy, Hungry, Relaxing, Sleepy
May Relieve: Appetite Loss, Chronic Pain, Depression, Insomnia, Stress
New Glue also known as "Gorilla Glue #5" or "GG5, is a crossing the classic Sister Glue X Gorilla Glue #4 strains. This new take on your favorite Glue strains packs a punch of hard-hitting full-bodied effects thanks to its insanely high 23-30% average THC level. The high starts with a lifted feeling that fills your mind with happy euphoria and ease, pushing out any negative or racing thoughts and replacing them with pure blank bliss. A tingly body high comes next, building in your torso before spreading throughout your limbs with a slightly arousing warmth and a feeling of sleepy relaxation. In combination with its high THC level, these effects give New Glue a notable edge in treating those suffering from conditions such as insomnia, chronic pain, depression, chronic stress, and appetite loss or nausea. This bud has a rich chocolate herbal flavor with a deep pine overtone that sweetens slightly upon exhale. The aroma is of deep pungent earth and rich herbs with a notable punch of chocolate diesel to it. 
0 stars based on 0 reviews
Related products
Related products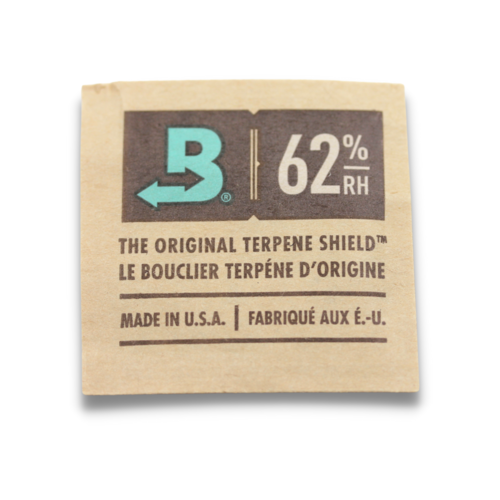 The Original Terpene Shield - 2-Way Humidifer Pack
Preserves the aroma, flavor and effectiveness until after the grind. Boveda creates a monolayer of purified water molecules that naturally coats trichomes to shield terpenes and cannabinoids preserving the smell until use.
Purple Punch
Strain Type: Indica Hybrid (80% Indica, 20% Sativa)
THC: 18%-20% CBD: 1%
Flavours: Blueberry, Candy, Grape, Sweet, Vanilla
Effects: Euphoria, Happy, Hungry, Relaxing, Sleepy, Uplifting 
May Relieve:  Chronic Pain, Depression, Insomnia, Nausea, Stress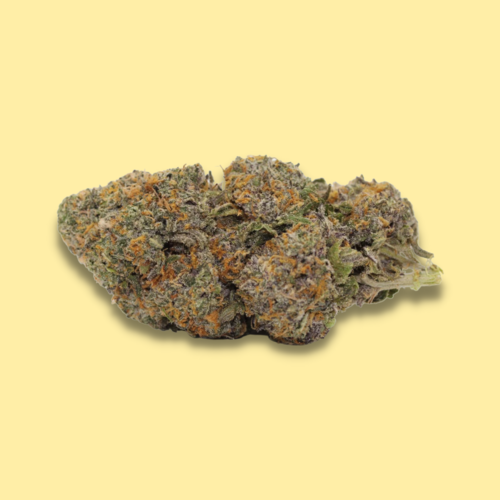 Shishkaberry
Strain Type: Indica Hybrid (80% Indica, 20% Sativa)
THC: 18% - 26%
Flavours: Berry, Blueberry, Grape, Sweet
Effects: Creative, Euphoria, Happy, Relaxing
May Relieve: Asthma, Chronic Pain, Depression, Headaches, Insomnia, Migraines, Nausea, PMS,PTSD