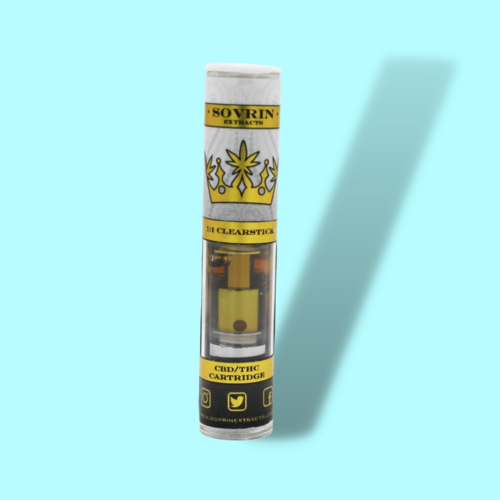 1:1 THC:CBD Cartridge Vape Pen Refill
Sovrin Extracts 1:1 THC:CBD Cartridge Vape Pen Refill is a 1-to-1 blend with 400mg of both CBD and THC. 400mg of CBD and 400mg of THC per Cartridge Full Spectrum CBD Oil Multiple Flavours. Each cartridge contains 0.80ml of THC/CBD distillates.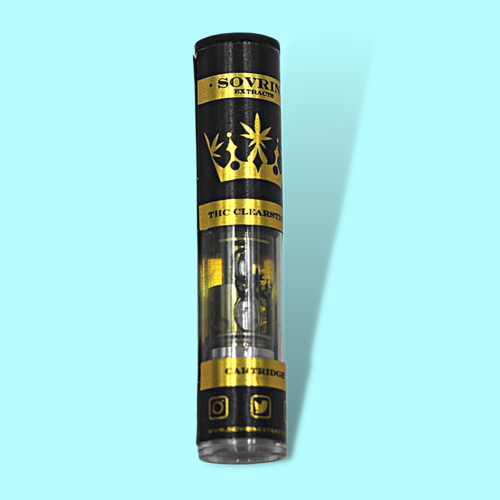 THC Distillate Cartridge Vape Refill
0.8g THC distillate refill cartridge for vape pens by Sovrin Extracts, available in different flavours and strains.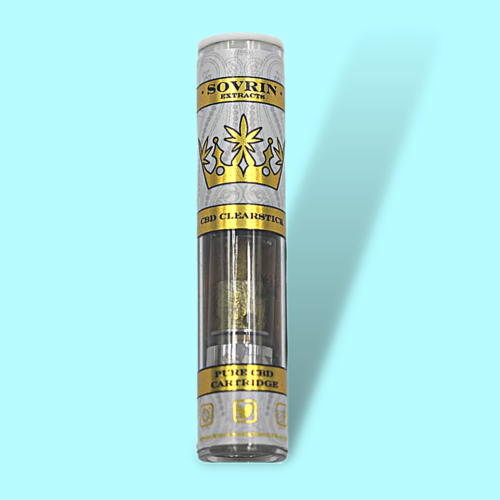 Pure CBD Cartridge Vape Pen Refill
This Pure CBD Cartridge from Sovrin Extracts is top of the line when it comes to vape cartridges. It uses clearstick V2 cartridge designed specifically for distillates. It has 800mg of CBD per Cartridge with Full Spectrum CBD Oil.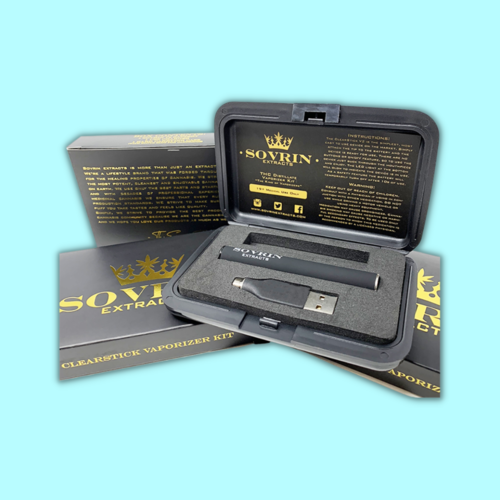 ClearStick V2 Vaporizer Kit
ClearStick Vaporizer Kit is the King of vaporizers. The ClearStick V2 is a rechargeable USB pen, with a travel case that makes medicating with Sovrin Extracts discreet and simple.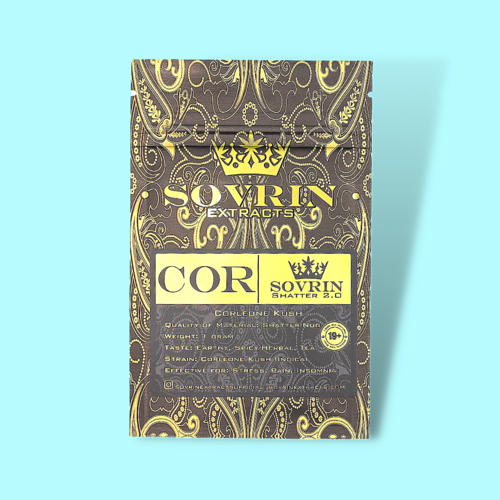 THC Shatter
Sovrin Extracts THC Shatter - Quality you can taste and feel. 1g.