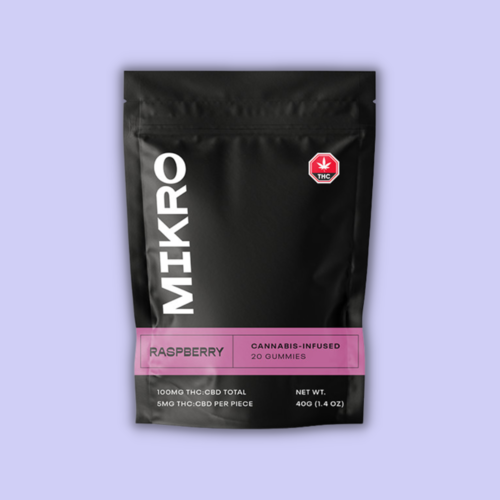 Gummies 1:1 THC:CBD - 100mg
One Mikro gummy contains 2.5mg of full-spectrum CBD and 2.5mg of THC, both high quality and ethically sourced in each gummy. 20 gummies in each bag.
Mikro
Mikro believes that cannabis should be accessible, and that belief includes ensuring that options for accurately measuring microdosing and dosing for canna-beginners are available to Canadians who want them.