Full Spectrum CBD Capsules - 25mg
Island Therapeutic Full Spectrum CBD Capsules is a vegan-friendly capsule and it is also a preferred way of consuming CBD, containing 25mg of full-spectrum CBD expertly blended with MCT oil for easy swallowing.
Phoenix Tears Syringes - 1G
Island Therapeutics Phoenix Tears Syringes contain an abundance of terpenes and wide array of cannabinoids that offer noticeable advantages when consumed.
Each package contains a 1 G syringe which has:
THC 547.7 mg, CBC 30.9 mg CBN 8.5 mg, CBG 18.3 mg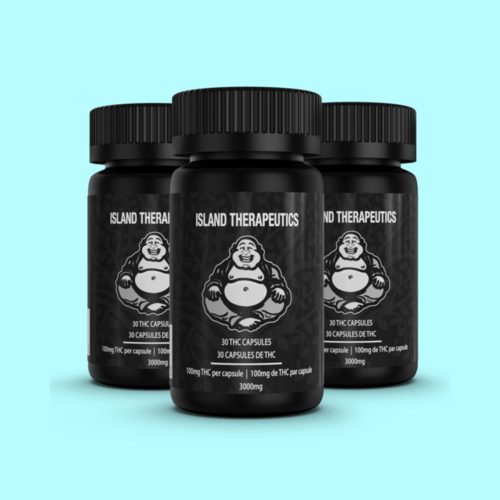 THC Gel Capsules - 50mg
Island Therapeutic THC Gel Caps is a 50mg THC per capsule, making them potent enough to last through your days off when you just want to unwind at home and take a breather. Perfect as a mood enhancer or mental stimulant.
CBD Infused Bath Salts Relaxation - 200mg
Island Therapeutics invites you to indulge in self-love, and relaxation as part of your healthy lifestyle with our CBD Infused Bath Salts. Relaxation CBD Infused Bath Salt is blended with magnesium-rich epsom salts and infused with essential oils.
Island Therapeutics
Island Therapeutics CBD products are finely crafted for a better world in mind to create superior premium artisan CBD products.