Add your review
Review Wedding Crasher // Oz Special
Wedding Crasher // Oz Special
To purchase individual grams check out related products. Don't forget a Boveda pack!
Strain Details
Wedding Crasher weed is a strain bred from Wedding Cake (a hybrid), and Purple Punch – a relatively popular Indica flower that is one-half Granddaddy Purple and one-half Larry OG. (So funny as it may be, you could legitimately say that Grandaddy Purple is actually a "botanical granddaddy" of Wedding Crasher). Just as the genetics of this bud strain is almost balanced, the high is a good mixture of uplifting energy and physical relaxation. The experience is long-lasting and begins quickly with a boost of creative energy and motivation.
The focus and clarity delivered will make any social experience more enjoyable. While your mind stays alert, your body will feel relaxed, minus any form of sedation.
THC/CBD: THC: Up to 21% - CBD: Up to 1%
Flavour: Earthy, Berry, Citrusy
Effects
Giggly, Energizing, Focus, Happy, Relaxing, Sociable, Uplifting
Therapeutical usage
Depression, Fatigue, Inflammation, Nausea, Stress
General User Reviews
Using this strain will leave you heavily medicated and should be used with extra caution during the daytime. Night-time use is highly recommended.
0 stars based on 0 reviews
Related products
Related products
Wedding Crasher
To purchase, add individual grams to your cart as desired. Discounts available for higher quantities ordered.

Want an ounce? We have special Oz prices! Check out our Ounce Specials page!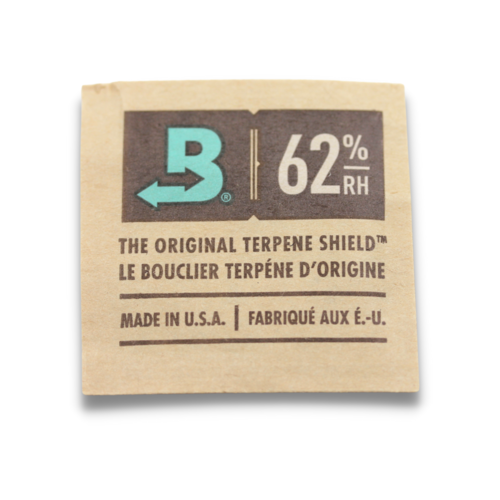 The Original Terpene Shield - 2-Way Humidifer Pack
Preserves the aroma, flavor and effectiveness until after the grind. Boveda creates a monolayer of purified water molecules that naturally coats trichomes to shield terpenes and cannabinoids preserving the smell until use.