Add your review
Review THC Puff Gummies - 600mg - Delta-9 Distillate
THC Puff Gummies - 600mg - Delta-9 Distillate
THC edibles by One Up. 10 gummies per pack.

Available in 2 different flavours Strawberry and Watermelon.
Soft, pillowy clouds of strawberry and watermelon goodness, these tender morsels are sure to delight your taste buds with every bite. These dummies Puffs are strawberry and watermelon flavoured gummies with a soft and fluffy texture, coated in a tangy sweet goodness.
10 cannabis-infused gummies
Each bag contains 600mg of THC
Each gummy contains 60mg of THC
Nutrition Facts
Serving Size: 10 pieces
Calories: 220 / Fat: 0g / Sugars: 24g / Protein: 4g /Sodium: 50mg / Total Carbohydrates: 50g
Ingredients 
Corn Syrup, Sugar, Gelatin, Sorbitol, Citric Acid, Lactic Acid, Natural and Artificial Flavors, Sodium Lactate, Titanium Dioxide (Color), Calcium Lactate, Red 40, Coated in THC.
5 stars based on 1 reviews
23 Nov 2021
Santiago Pineiro
These gummies are soooo good!!! I<br />
Love them.
Related products
Related products
THC Gummies 200mg
Assorted THC gummies by Bliss. 10 gummies per tin.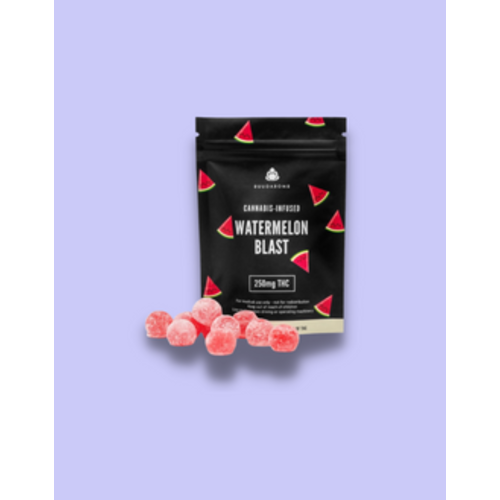 THC Gummies 250mg - Watermelon
THC edibles by Buuda Bomb. 10 gummies per pack.