Add your review
Review THC Gummies - 1080mg
THC Gummies - 1080mg
Assorted THC gummies by Bliss. 9 gummies per tin.
Close your eyes and imagine what your own getaway looks like. Bliss Sweet Escapes are no dream though. Infused with 1080mg THC and delicious notes of ripe citrus flavours, Bliss gummies will give you all the right feels.
9 pieces of cannabis-infused gummies
Each piece contains 120mg of THC
Package contains a total of 1080mg THC
Flavours include Kiwi, Mango, and Orange
Ingredients:
Organic Cane Sugar, Glucose Syrup, Gelatin, Sorbitol, Citric Acid, Natural & Artificial Flavours, Tapioca Starch, Cannabis Extract Infused With Coconut Oil.
0 stars based on 0 reviews
Related products
Related products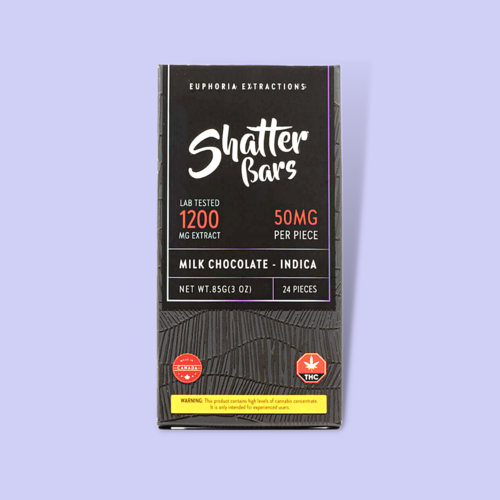 Milk Chocolate Bar - 1200mg THC
Milk Chocolate THC Infused Chocolate Bar by Euphoria Extractions. 1200mg THC in every bar.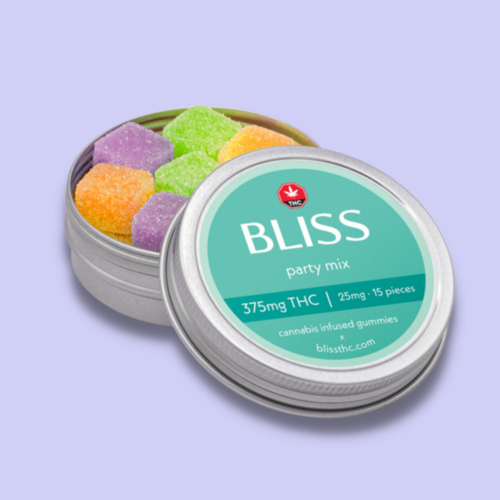 THC Gummies - 375mg
Assorted THC gummies by Bliss. 15 gummies per tin.