Add your review
Review Super Runtz
Super Runtz
Strain Type: Sativa Hybrid (40% Indica, 60% Sativa)
THC: 27%-30
Flavours: Fruity, Woody, Tropical Citrus, Diesel
Effects: Euphoric, Relaxed, Clear-Headed, Focus
May Relieve: Chronic Stress, Depression, Chronic Fatigue, Mood Swings
Buy 7 for

C$3.43

each and save

14.3%
Strain Type: Sativa Hybrid (40% Indica, 60% Sativa)
THC: 27%-30
Flavours: Fruity, Woody, Tropical Citrus, Diesel
Effects: Euphoric, Relaxed, Clear-Headed, Focus
May Relieve: Chronic Stress, Depression, Chronic Fatigue, Mood Swings
Super Runtz is a cross of Super Lemon Cherry Gelato and Runtz. Super Runtz may produce a high that's both euphoric and relaxing, this strain has a smooth flavor that mostly matches the smell, with additional tropical and earthy hints.

Effects may be felt in both the head and body. You my feel your anxiety recede along with stress, and bodily ailments such as mild aches and pains.
0 stars based on 0 reviews
Related products
Related products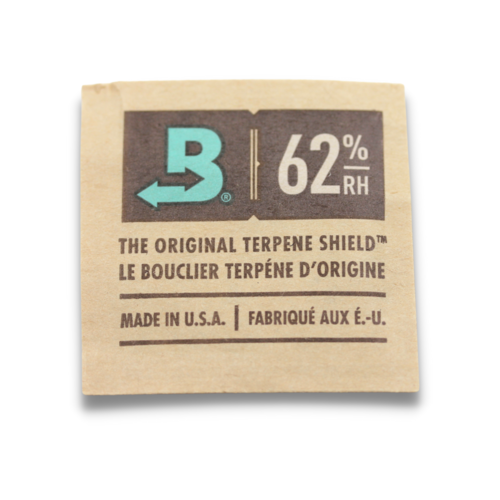 The Original Terpene Shield - 2-Way Humidifer Pack
Preserves the aroma, flavor and effectiveness until after the grind. Boveda creates a monolayer of purified water molecules that naturally coats trichomes to shield terpenes and cannabinoids preserving the smell until use.