Add your review
Review Super Lemon Haze // Oz Special
Super Lemon Haze // Oz Special
To purchase individual grams check out related products. Don't forget a Boveda pack!
It's a blend of Lemon Skunk and Super Silver Haze, and it has a sativa/indica ratio of 80:20. That means heady, peppy, cerebral effects: arousal, creativity, energy, euphoria, and intense happiness. These make for ideal tools in treating depression, fatigue, anxiety, nausea, and chronic pain. THC levels soar in this strain, with at least one sample topping 25%, and that puts Super Lemon Haze near the top of the potency pyramid. But it isn't known for its CBD levels, which regularly test well below 1%. In other words, this strain shouldn't be used as the only medicine for conditions that respond to CBD, such as seizure disorders. Super Lemon Haze has a tart, zesty lemon flavor and aroma, with sweet notes of candy.
THC: 

25%

Flavours: Candy, Citrus, Lemon, Sweet, Tangy

Effects: Aroused, Creative, Energizing, Euphoria, Happy

May Relieve: Chronic Pain, Depression, Fatigue, Headaches, Migraines, Nausea, Stress
0 stars based on 0 reviews
Related products
Related products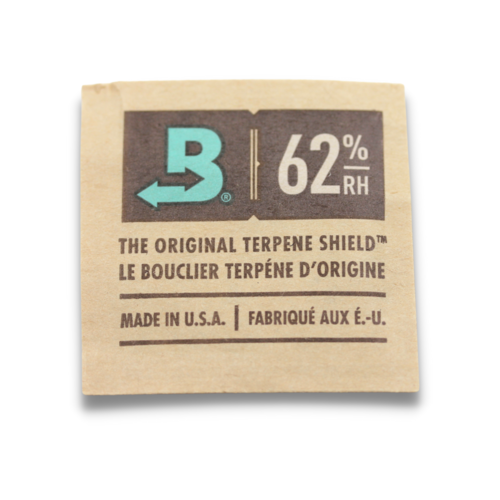 The Original Terpene Shield - 2-Way Humidifer Pack
Preserves the aroma, flavor and effectiveness until after the grind. Boveda creates a monolayer of purified water molecules that naturally coats trichomes to shield terpenes and cannabinoids preserving the smell until use.
Super Lemon Haze
To purchase, add individual grams to your cart as desired. Discounts available for higher quantities ordered.

Want an ounce? We have special Oz prices! See related products. Limited quantities available!