Add your review
Review Sovrin Extracts THC Shatter
Sovrin Extracts THC Shatter
Sovrin Extracts THC Shatter - Quality you can taste and feel. 1g.
Sovrin Extracts Shatter - Quality you can taste and feel. 1g.
Sovrin is a brand known for quality and they carry that reputation strong with their shatter lineup. Shatter, the brown, caramel glass-like concentrate, is easily one of the highest THC concentrates out there, reaching levels close to 90% purity. The shatter can be ingested through different methods. It is one of the most flexible concentrates accessible following distillates. The shatter has a clear texture and a light golden color.
"We believe that quality matters more than quantity so we don't cut any corners when it comes to our shatter. It is fully de-fatted and de-waxed and is fully purged before it's packaged, leaving you with exactly what you'd expect from our brand - a pure, clean, earthy smoke guaranteed to get you medicated."
Each is made with only 100% Real Bud. #SayNoToShakeShatter
Available in various strains.
#ShatterYourExpectations
5 stars based on 1 reviews
25 Mar 2021
S
Tastes delicious. You get a hint of the cookies and it leaves the best aftertaste.
Related products
Related products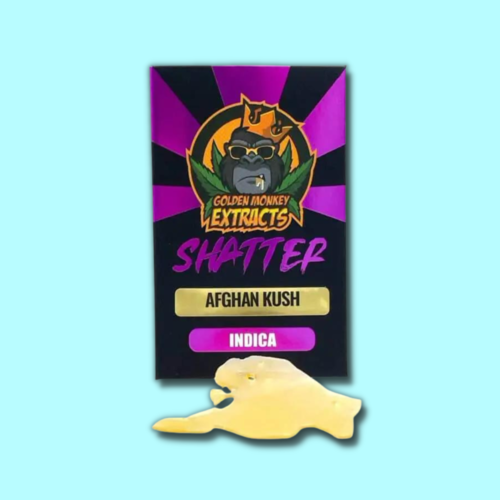 THC Shatter
GME shatter is distilled using medical-grade butane and purged in state-of-the-art vacuum ovens for over 100 hours. The end result is a premium, terpene-heavy shatter that is perfect for dabbing. Various strains to choose from.