Maui Wowie - Sativa
Maui Wowie is a sativa strain that was born from Hawaii, which is good for stress relieving and gives you high energy euphoria with a sweet pineapple taste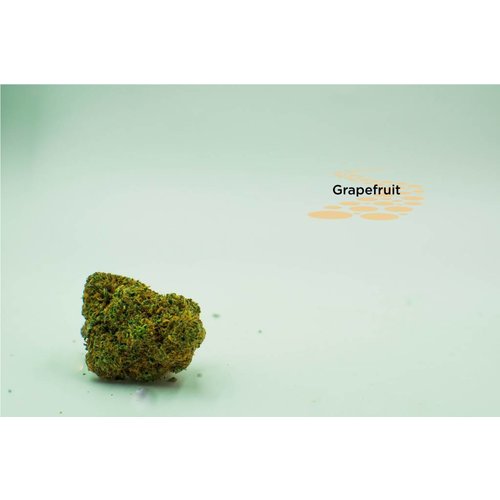 Grapefruit - Sativa
Grapefruit is a sativa strain, with a sweet, citrus and grapefruit flavor and aroma profile.
GSC - Hybrid
The Girl Scout Cookies strain is classified as a hybrid, with a 60% indica and 40% sativa genetic makeup. Its lineage hails from the mega-popular strains Durban Poison (a sativa) and OG Kush (a hybrid).
Sunset Sherbet - Indica
Sunset Sherbet is an indica strain, with a sweet, berry and earthy aroma and flavor profile.
Rockstar- Indica
Rock Star cannabis strain is a 70/30 Indica dominant hybrid.
$10/g
Cannabis flowers in the quality and price range of $10 per gram.
Strains are subject to availability, and our offerings are constantly changing in order to provide you with what is fresh.  If you missed your chance on a strain of limited quantity, let us know and we will do our best to bring it back.
Our branded packaging is professional, smell-proof, and contains no mention of the contents of the package.  Note: We only ship cannabis flowers to Canadian addresses.
Read more
Read less