THC Phoenix Tears by Miss Envy
100% decarboxylated organic cannabis-based THC oil. THC is used medicinally as a treatment to help relieve depression, anxiety, epilepsy, nausea, chronic pain and many other ailments.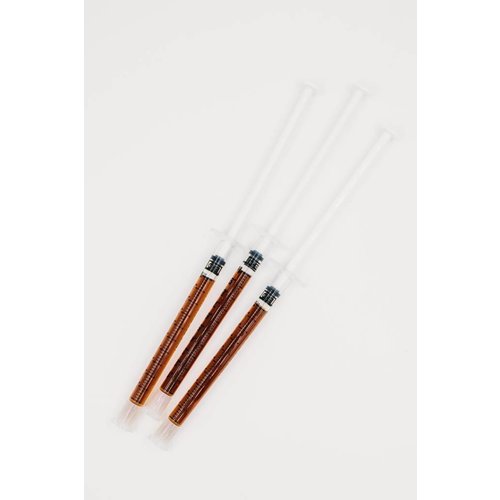 Honey Oil by TOL
Honey Oil, 1g produced by Tree of Life. Honey oil is also known as hash oil, and is a cannabis concentrate with the amber color of honey.
THC Suppositories by Pacific Naturals
Package of 5 suppositories. Each suppository contains 60mg of THC. See item for complete list of ingredients.