Add your review
Review Shishkaberry // Oz Special
Shishkaberry // Oz Special
Strain Type: Indica Hybrid (80% Indica, 20% Sativa)
THC: 18% - 26%
Flavours: Berry, Blueberry, Grape, Sweet
Effects: Creative, Euphoria, Happy, Relaxing
May Relieve: Asthma, Chronic Pain, Depression, Headaches, Insomnia, Migraines, Nausea, PMS,PTSD
Strain Type: Indica Hybrid (80% Indica, 20% Sativa)
THC: 18% - 26%
Flavours: Berry, Blueberry, Grape, Sweet
Effects: Creative, Euphoria, Happy, Relaxing
May Relieve: Asthma, Chronic Pain, Depression, Headaches, Insomnia, Migraines, Nausea, PMS, PTSD, Stress
Shishkaberry, also known as "The Kish" to many members of the cannabis community, is an indica strain that is a potent cross between the delicious The Red X Blueberry strains. This dank bud boasts a moderately high THC level ranging from 18-26% on average and a combination of both indica and sativa effects. Shishkaberry was the second place winner of High Times' Cannabis Cup for best Indica in 2001 and has been a patient favorite ever since. Shishkaberry has an aroma of fresh earthy berry and a taste of fresh-picked earthy berries that sweetens upon exhale. Shishkaberry buds have dense spade-shaped dark olive green nugs with minty green leaves and undertones. These nugs are specked with furry dark amber hairs and are absolutely frosty with thick white trichomes.
0 stars based on 0 reviews
Related products
Related products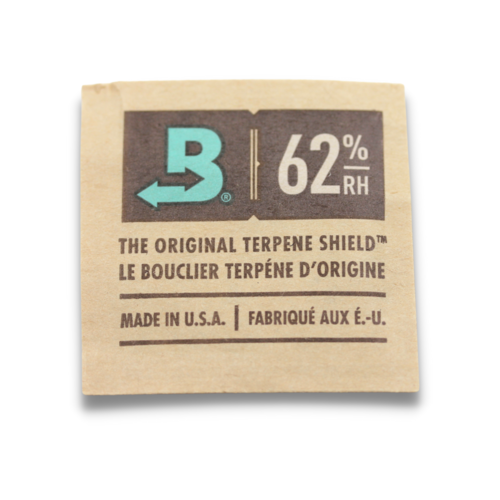 The Original Terpene Shield - 2-Way Humidifer Pack
Preserves the aroma, flavor and effectiveness until after the grind. Boveda creates a monolayer of purified water molecules that naturally coats trichomes to shield terpenes and cannabinoids preserving the smell until use.
Purple Punch // Oz Special
Strain Type: Indica Hybrid (80% Indica, 20% Sativa)
THC: 18%-20% CBD: 1%
Flavours: Blueberry, Candy, Grape, Sweet, Vanilla
Effects: Euphoria, Happy, Hungry, Relaxing, Sleepy, Uplifting 
May Relieve:  Chronic Pain, Depression, Insomnia, Nausea, Stress