Same Day Delivery
Same Day Delivery
Free

Same-day Delivery for the Greater Vancouver Area

We offer a delivery service for the Greater Vancouver Area (GVA).  Available 7 days a week, get your order delivered right to your door!
How it works
Your order must be over $99 to qualify.
All orders placed and paid before 3pm will be delivered the same day, before 6pm. Everyday!

If you place your order after 3pm, it will be delivered the next day between 12pm and 6pm.
You need to be home to receive your package.  You will receive a notice by phone when your order will be delivered.
Delivery Fees
We charge a $15 fee for all deliveries. This will be shown at checkout and added to your invoice.
We are temporarily doing Free Same Day Delivery for an undetermined time. Order today!
Delivery Area
We only deliver to the Greater Vancouver Area, excluding Bowen Island.
If your address is outside the delivery area, your order will be processed for shipping.
Not sure if your address is part of the GVA?  Check out the map below. Our GVA delivery area is marked inside the red lines.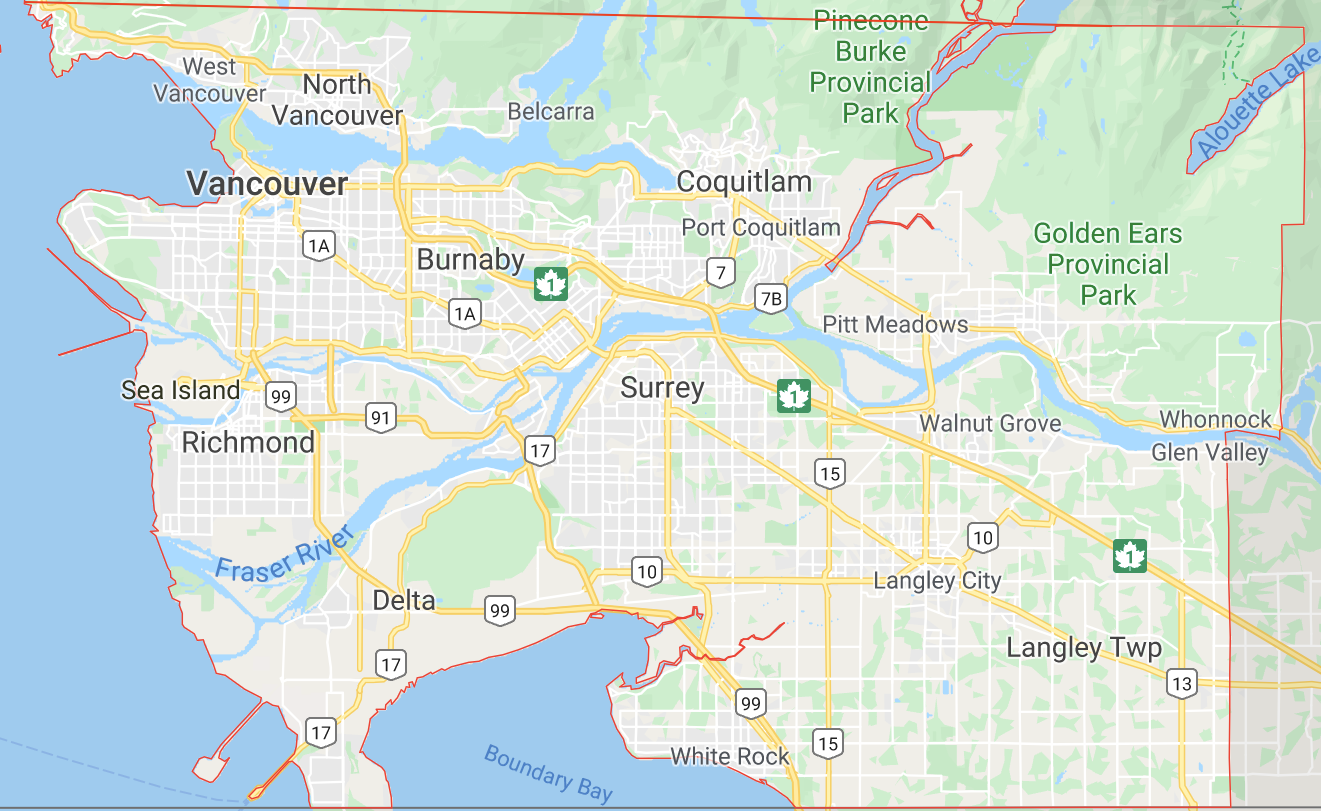 Questions?  Contact us and we will be happy to help!