Add your review
Review Romulan // Oz Special
Romulan // Oz Special
To purchase individual grams check out related products. Don't forget a Boveda pack!
Romulan, naturally, gets its name from the hostile alien race in Star Trek. It's a fitting history, as outer space is the perfect backdrop for this indica strain out of British Columbia. Topping out at 20-24% THC, Romulan is quite potent. It's almost pure indica with a small amount of the sativa-dominant White Rhino hybrid, but its full origins are a mystery. Romulan has a sweet earthy smell and taste, with hints of pine and citrus. It produces a deeply relaxed body high with a dreamy, floating sensation. Like all indicas, Romulan can be effective at treating anxiety, though it's best for pain. It's also used to treat depression and lack of appetite.
THC: 

20% - 24%
Flavours: Citrus, Pine, Spicy, Sweet, Woody



Effects: Cerebral, Euphoria, Happy, Hungry, Relaxing, Sleepy

May Relieve: Arthritis, Chronic Pain, Depression, Fibromyalgia, Insomnia, Migraines, Muscle Spasms, PTSD, Stress
0 stars based on 0 reviews
Related products
Related products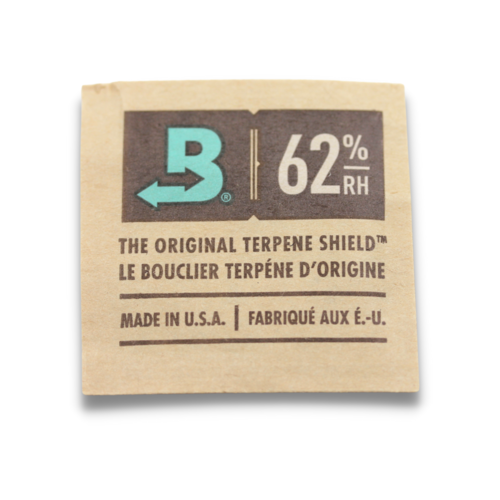 The Original Terpene Shield - 2-Way Humidifer Pack
Preserves the aroma, flavor and effectiveness until after the grind. Boveda creates a monolayer of purified water molecules that naturally coats trichomes to shield terpenes and cannabinoids preserving the smell until use.
Romulan
To purchase, add individual grams to your cart as desired. Discounts available for higher quantities ordered.

Want an ounce? We have special Oz prices! Check out our Ounce Specials page!