Add your review
Review Rescue - CBD Pain Salve (500mg CBD)
Rescue - CBD Pain Salve (500mg CBD)
Beeswax-based salve crafted with specific botanical herbs and oils, to relieve pain due to various form of arthritis and inflammation.
Beeswax-based salve that contains natural oils that help relieve muscle, nerve, and joint pain associated with inflammation, such as Arthritis and Sciatica. Camphor oil gives it a slight cooling effect, making it effective in aiding to reduce soreness from inflamed tissues. Made with Black Seed oil, an antioxidant that has been used for centuries in India as a remedy against inflammation, it is also combined with Arnica oil to help relieve pain due to aches, spasms or pulled muscle and joint fibres. Hemp CBD oil in this salve binds to natural receptors found on skin to help reduce swelling, and ease pain.
Size: 60ml
Contains 500mg of CBD.
Ingredients: Beeswax, Arnica Oil, Black Cumin Seed Oil, Camphor Oil, Rosemary Oil, CBD Isolate.
5 stars based on 1 reviews
02 Aug 2020
Stephanie
This is one of my all-time favourite products! I give it to all my elderly family and friends that suffer from muscle pain, back pain, and arthritis. Smells great (herbal too :)
Related products
Related products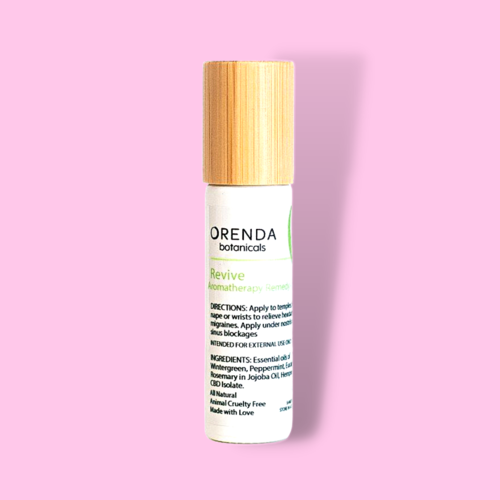 Revive - CBD Roll-on
Aromatherapy remedy blend of essential oils to ease headaches and migraines, that can also be applied under the nostrils to help relieve allergies.
Repair
Beeswax-based salve made with soft, soothing oils to relieve rashes, scrapes, sunburns and irritated skin.
Relief - CBD Relief Cooling Gel - 100ml - 500mg CBD
Vegetable glycerin-based gel crafted with menthol and camphor provides a cooling/heating effect to numb muscle and joint pain.

60ml is also available.