Add your review
Review Peach Gummies - 240mg THC
Peach Gummies - 240mg THC
THC Peach Gummies! 40mg in each peach, a pack comes with 6.
Each pack contains 12 x 20mg THC dosed candies.
Ripped Edibles is a new and upcoming brand that thrives to provide good vibes only through their medicated candies. Infused with THC Distillate, Ripped Edibles' Peaches packs a great amount of THC that will keep you medicated.
INGREDIENTS: CORN STARCH, CITRIC & TARTARIC ACID, SUGAR, GLUCOSE SYRUP, SODIUM CITRATE, LACTIC ACIDE, NATURAL & ARTIFICIAL FLAVOURS, AND CANNABIS INFUSED COCONUT OIL.
Directions: We recommend first time users to start with a 5-10 mg dose. Allow 30-90 minutes for full effect before consuming more.
Allergy Information: This product may contain traces of peanuts, coconut, soy, wheat, and dairy products.
0 stars based on 0 reviews
Related products
Related products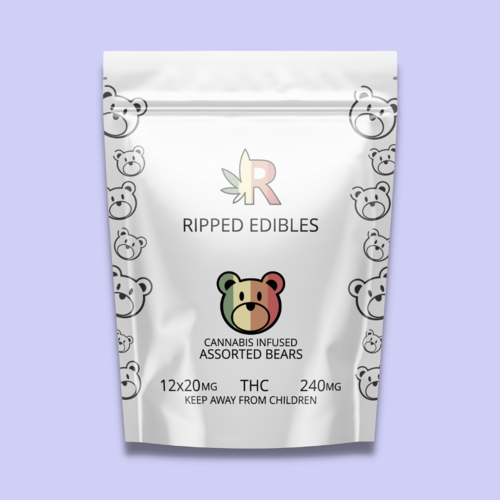 Assorted Bears - 240mg THC
THC Assorted Bears! 20mg in each bear, a pack comes with 12.