Add your review
Review OG D-LUX // Oz Special
OG D-LUX // Oz Special
Strain Type: Indica Hybrid (60% Indica, 40% Sativa)
THC: 20%-30%
Flavours: Berry, Cherry, Diesel, Fruity, Spicy, Sweet 
Effects: Body High, Calming, Cerebral, Happy, Relaxing, Uplifting
May Relieve: Anxiety, Depression, Insomnia, Nausea, Stress
OZ
Strain Type: Indica Hybrid (60% Indica, 40% Sativa)
THC: 20%-30%
Flavours: Berry, Cherry, Diesel, Fruity, Spicy, Sweet 
Effects: Body High, Calming, Cerebral, Happy, Relaxing, Uplifting
May Relieve: Anxiety, Depression, Insomnia, Nausea, Stress
OGDLUX, also known as "OG D Lux" or "OGDLUX BX3," is created through crossing the infamous OGKB X Triangle Kush X Josh DOG strains. Infamous for its high-powered effects that can knock out even the most experienced of patients, OGDLUX is not a bud to underestimate. The high comes on fast and hard with a giddy cerebral effect that smashes into your brain with a giggly and euphoric sense, rushing out any negative or racing thoughts almost immediately. A sense of creativity accompanies this state, keeping you flying high with artistic visions and ideas from start to finish. 
0 stars based on 0 reviews
Related products
Related products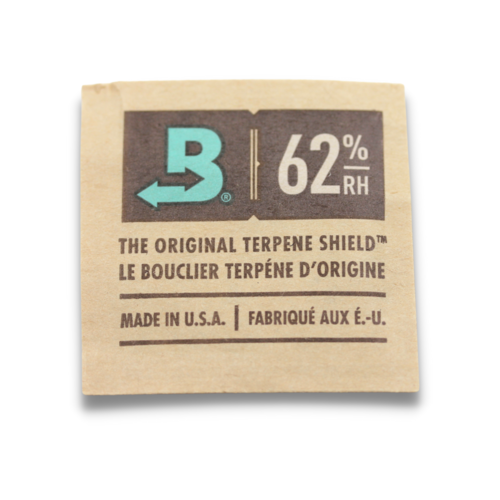 The Original Terpene Shield - 2-Way Humidifer Pack
Preserves the aroma, flavor and effectiveness until after the grind. Boveda creates a monolayer of purified water molecules that naturally coats trichomes to shield terpenes and cannabinoids preserving the smell until use.