Add your review
Review Trippy Monkey Microdose Mushroom Capsules – 7 x 500mg
Trippy Monkey Microdose Mushroom Capsules – 7 x 500mg
C$35.00
Unit price: C$0.00 /
Trippy Monkey Microdose Mushroom Capsules are VEGAN and GLUTEN-FREE. 7x 500mg each capsule.
Trippy Monkey's microdose product line combines functional mushrooms with other quality ingredients to support mental health and overall wellness.
The products are designed to boost cognitive function, enhance creativity and alleviate depression.
Trippy Monkey aims to offer top-notch psilocybin products for daily use.
These Trippy Monkey Microdose Mushroom Capsules are VEGAN FRIENDLY and GLUTEN-FREE.
Psilocybin microdosing capsules are capsules that contain a small, sub-perceptual dose of psilocybin, a naturally occurring psychedelic compound found in certain types of mushrooms.
Microdosing refers to the practice of taking very small amounts of a psychedelic substance -- typically in the range of 0.1-0.5 grams -- in order to experience subtle changes in mood, cognition and behaviour without the intense, full-blown "trip" associated with larger doses.
Psilocybin microdosing is often used for therapeutic or self-improvement purposes.
Proponents of the practice claim that it can help to reduce anxiety, improve mood and increase creativity/productivity.  
5 stars based on 1 reviews
22 Feb 2023
Kevin
Pretty strong but a nice high
Related products
Related products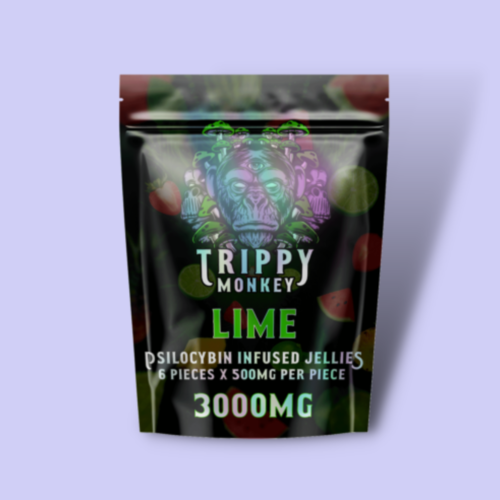 Psilocybin Infused Jellies - 3000MG
DOSAGE – 6 Pieces X 500MG Jelly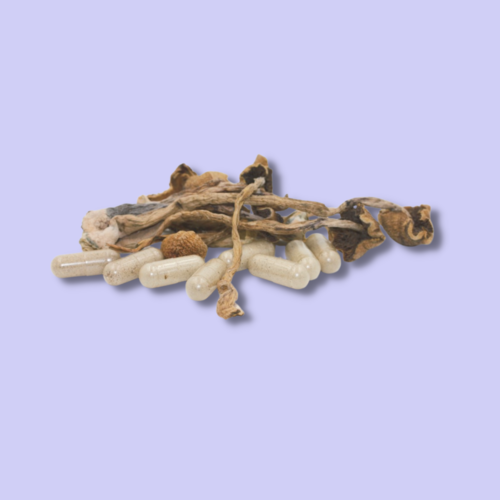 Tidal Wave Psilocybin Microdose Capsules - 200mg
Chill Concentrates Psilocybin Capsules are made with high-quality Tidal Wave Mushrooms, it has a slightly above-average psilocybin content. Its effect is similar to Penis Envy with greater intensity.