Add your review
Review MAC1 // Oz Special
MAC1 // Oz Special
To purchase individual grams check out related products. Don't forget a Boveda pack!
MAC 1, also known as "Miracle Alien Cookies X1." Is an evenly balanced hybrid strain (50% indica/50% sativa) created as a backcross of the iconic MAC strain. This celebrity child takes the beloved effects of MAC and amps it up a notch to a whole new level, with a super lifted feeling that will have you flying higher and higher the more that you toke. The high starts in the head with a rushing euphoria that fills your mind with an expansive happiness, gently easing away negative or racing thoughts and replacing them with creative motivation and pure happiness. A relaxing body high accompanies this cerebral lift, keeping you tethered to the world below as your mind soars higher and higher into outer space. In combination with its super high 20-23% average THC level, these heavy effects make MAC 1 perfect for treating those suffering from conditions such as chronic pain, mood swings, chronic fatigue, depression and chronic stress. This bud has a classic sour diesel flavor with a spicy herbal overtone that's accented by sweet citrus.
THC: 

20% - 23%

Flavours: Diesel, Herbal, Sour, Sweet

Effects: Creative, Euphoria, Happy, Motivation, Relaxing, Uplifting

May Relieve: Chronic Pain, Depression, Fatigue, Mood Swings, Stress
0 stars based on 0 reviews
Related products
Related products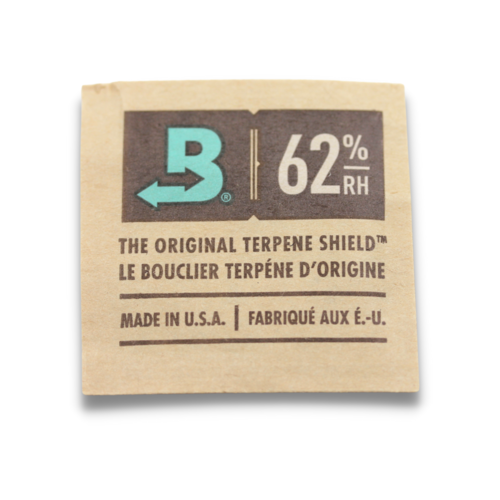 The Original Terpene Shield - 2-Way Humidifer Pack
Preserves the aroma, flavor and effectiveness until after the grind. Boveda creates a monolayer of purified water molecules that naturally coats trichomes to shield terpenes and cannabinoids preserving the smell until use.
MAC1
To purchase, add individual grams to your cart as desired. Discounts available for higher quantities ordered.

Want an ounce? We have special Oz prices! Check out our Ounce Specials page!