Add your review
Review Love Potion // Oz Special
Love Potion // Oz Special
To purchase individual grams check out related products. Don't forget a Boveda pack!
Upon the onset you'll feel an uplifted energetic head high that gives you an extremely uplifted mood and a feeling of a stimulating body high that spreads from your spine to your fingertips in buzzing, warming waves. This stimulation is very arousing and can leave many users feeling incredibly horny. Because of these stimulating effects, Love Potion #1 is often used to treat chronic fatigue, chronic stress or anxiety, mild to moderate cases of depression, and nausea. Love Potion #1 buds have large incredibly dense lumpy leafy neon green nugs with a spattering of fiery orange twisty hairs. Each nug is completely covered in clear white trichomes and is unbelievably sticky with visible droplets of sweet sticky resin.
THC: 

15% - 18%
Flavours: Citrus, Herbal, Lemon, Spicy, Tangy

Effects: Aroused, Energizing, Euphoria, Uplifting
May Relieve: ADD/ADHD, Bipolar Disorder, Depression, Fatigue, Loss of Appetite, Nausea, PMS, PTSD, Stress
0 stars based on 0 reviews
Related products
Related products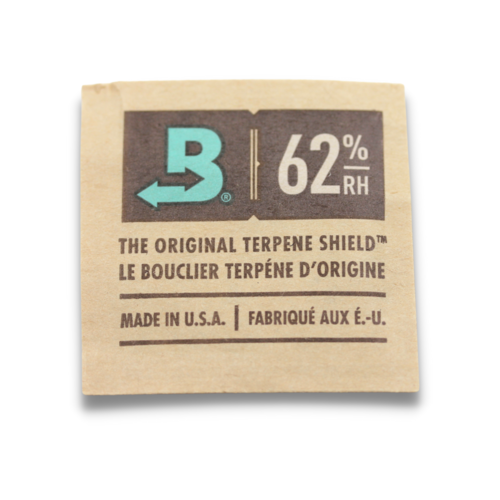 The Original Terpene Shield - 2-Way Humidifer Pack
Preserves the aroma, flavor and effectiveness until after the grind. Boveda creates a monolayer of purified water molecules that naturally coats trichomes to shield terpenes and cannabinoids preserving the smell until use.
Love Potion
To purchase, add individual grams to your cart as desired. Discounts available for higher quantities ordered.

Want an ounce? We have special Oz prices! Check out our Ounce Specials page!