Add your review
Review Hot Cakes
Hot Cakes
To purchase, add individual grams to your cart as desired. Discounts available for higher quantities ordered.

Want an ounce? We have special Oz prices! See related products. Limited quantities available!
Buy 7 for

C$10.28

each and save

14.3%
Hot Cakes is a slightly indica dominant hybrid strain (60% indica/40% sativa) created through crossing the potent Strawberry Shortcake X Wedding Cake strains. The perfect tasty bud for any hybrid lover, Hot Cakes bring on a delicious flavor and a lifted high that's great for a lazy late afternoon when you want to relax with some tunes or a good meal. Hot Cakes buds have a sweet and fruity strawberry flavor with hints of nutty vanilla and fresh earth upon exhale. The aroma is very similar, with a ripe strawberry overtone that's accented by touches of fresh wet earth. The Hot Cakes high is just as delicious, with uplifting and happy effects that will boost the spirits and fill you with a sense of bliss. You'll feel relaxed from head to toe without being too sedated, free of any aches or pains whatsoever. A touch of creativity accompanies this calming sense, leaving your mind stimulated and moving while your body is at a standstill.
THC: 

20% - 27%
Flavours: Berry, Fruity, Strawberry, Sweet, Vanilla

Effects: Creative, Euphoria, Happy, Relaxing, Uplifting

May Relieve: Anxiety, Chronic Pain, Depression, Insomnia, Stress
0 stars based on 0 reviews
Related products
Related products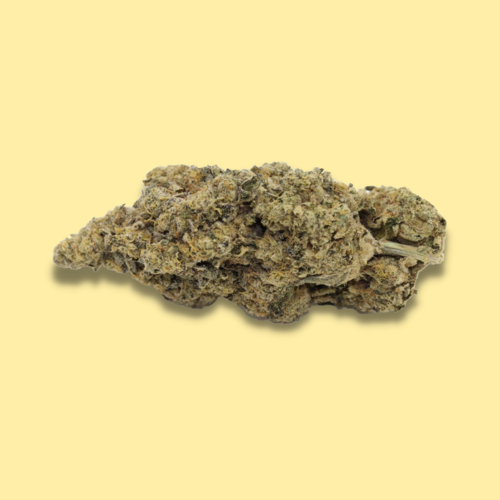 Hot Cakes // Oz Special
To purchase individual grams check out related products. Don't forget a Boveda pack!