Add your review
Review Green Gelato // Oz Special
Green Gelato // Oz Special
Super saver! Don't forget a Boveda pack!
Green Gelato is a rare slightly indica dominant hybrid strain (55% indica/45% sativa) created through crossing the potent Thin Mint Girl Scout Cookies X Sunset Sherbet strains. If you're looking for a relaxing high and an insanely delicious flavor, you've found it with Green Gelato. This bud packs effects that are best suited for a lazy night at home after a long and stressful day, with a high level of potency that bottoms out at about 25% on average. You'll feel energetic and lifted at the onset before fading away into a deeply relaxing physical state that can have you dropping off to sleep in no time at all. With these effects and its high level of potency, Green Gelato is said to be perfect for treating those suffering from conditions such as chronic pain, insomnia, chronic fatigue, mood swings and cramps or muscle spasms. Green Gelato has a sweet creamy mint flavor with a sharp tropical citrus exhale. The aroma is nutty and earthy with a cookie effect that's kicked up a notch by minty tropical citrus.
THC: 

25%
Flavours: Citrus, Creamy, Fruity, Sweet, Tropical

Effects: Body High, Creative, Energizing, Relaxing, Sleepy, Uplifting
May Relieve: Chronic Pain, Cramps, Fatigue, Insomnia, Mood Swings
0 stars based on 0 reviews
Related products
Related products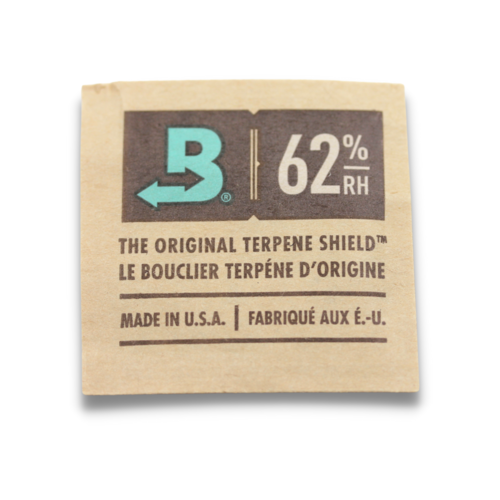 The Original Terpene Shield - 2-Way Humidifer Pack
Preserves the aroma, flavor and effectiveness until after the grind. Boveda creates a monolayer of purified water molecules that naturally coats trichomes to shield terpenes and cannabinoids preserving the smell until use.