Add your review
Review Candyland
Candyland
To purchase, add individual grams to your cart as desired. Discounts available for higher quantities ordered.

Want an ounce? We have special Oz prices! See related products. Limited quantities available!
Buy 7 for

C$6.86

each and save

14.3%
If this happy strain evokes images of childhood board games, it's no accident. It's mostly sativa, a crossbreed of Granddaddy Purps and Platinum Cookies. Those genes make for an upbeat, stimulating high that spurs creativity and provides energy for daytime tasks. Euphoria is the prominent effect when smoking Candyland, with a strong mood boost and some relaxation. The exact sativa-to-indica ratio of this strain is unclear, but it contains as much as 24% THC, making it a fairly powerful choice. CBD levels are lower but could still be useful in treating seizures and other conditions. Candyland as a strong sweet flavor and smell, with an earthy, spicy undertone. Its appearance is compact and camouflage-colored, with flecks of gold and shimmering trichomes. It's an ideal strain for treating anxiety and depression, along with bipolar disorder, chronic pain, and ADHD.
THC: 

18% - 24%
Flavours: Berry, Candy, Fruity, Honey, Pine, Sweet, Vanilla

Effects: Creative, Energizing, Euphoria, Happy, Relaxing, Sociable
May Relieve: Chronic Pain, Depression, Fatigue, Headaches, Insomnia, Migraines, PMS, PTSD, Stress
0 stars based on 0 reviews
Related products
Related products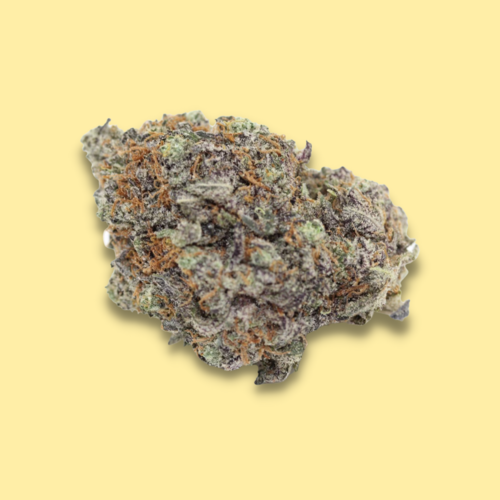 Candyland // Oz Special
To purchase individual grams check out related products. Don't forget a Boveda pack!