Add your review
Review Angel Spit
Angel Spit
Strain Type: Indica 
THC: 19%-29%
Flavours: Diesel, Flowery, Fruity, Lavender, Spicy
Effects: Euphoria, Happy, Hungry, Relaxing, Uplifting
May Relieve: Anxiety, Appetite Loss, Depression, Insomnia, Stress
Strain Type: Indica 
THC: 19%-29%
Flavours: Diesel, Flowery, Fruity, Lavender, Spicy
Effects: Euphoria, Happy, Hungry, Relaxing, Uplifting
May Relieve: Anxiety, Appetite Loss, Depression, Insomnia, Stress
Stripper Spit, which is also called "Angel Spit," is a hybrid strain that's mostly indica (70% indica/30% sativa). It was created by crossing Girl Scout Cookies and Grand Daddy Purple strains. Despite its unusual name, Stripper Spit is a must-try for anyone who loves indica. Its notable qualities include a light and airy high that uplifts and relaxes. This strain is perfect for when you need to take a break from life's stresses and pain. The high begins with a gradual increase, spreading throughout your body and leaving you feeling carefree. You'll experience a sense of bliss and relaxation as your body becomes pain-free and weightless. You'll feel completely numb and oblivious to your limbs, but still able to move if necessary. So, if you're looking for a strain that can provide substantial relief, Stripper Spit is worth a try.
0 stars based on 0 reviews
Related products
Related products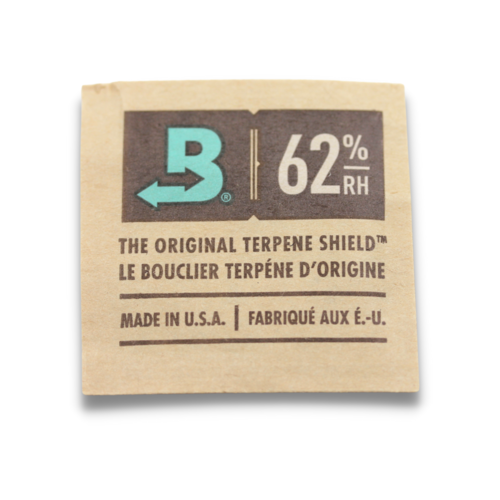 The Original Terpene Shield - 2-Way Humidifer Pack
Preserves the aroma, flavor and effectiveness until after the grind. Boveda creates a monolayer of purified water molecules that naturally coats trichomes to shield terpenes and cannabinoids preserving the smell until use.
White Truffle
Strain Type: 
THC: 25%
Flavours: Buttery, Nutty, Skunk
Effects: Tingly, Relaxed, Aroused
May Relieve: Anxiety, Stress, Depression